Glendale Water and Power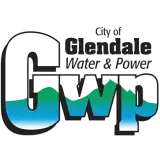 Glendale Water & Power (GWP) is the city's largest electricity provider. GWP is a municipal utility. Glendale Water & Power serves about 85,000 Glendale residents. The company is constantly upgrading its electric grid and strives for the highest quality of service possible. 10,000 homes are served by the company.
Glendale Water & Power is committed to increasing the use of renewable energy. Currently, about 20% of all electricity is produced from renewable energy sources.
Services
---