Bear Valley Electric Service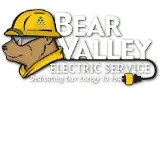 Bear Valley Electric Service is the utility that provides electricity to the Big Bear valley in the San Bernardino Mountain. The company is a subsidiary of the American States Water Company. The company was established in the Big Bear Valley in 1929.
Bear Valley Electric Service owns and operates 87.8 miles of overhead 34.5 kV, 2.7 miles of 34.5 kV underground sub-transmission lines, 488.6 miles of overhead distribution circuit miles and 13 sub-stations. The service area is rural and mountainous and is under the jurisdictional responsibility of the County of San Bernardino.
Services
---