Colton Public Utilities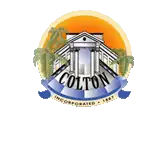 Colton Public Utilities was created to provide quality, reliable service to residential and business customers within the Colton city. The company was founded in 1887. Colton's Electric Utility is the oldest founded utility in San Bernardino County.
Colton Electric Utility owns and operates its own power plant, five substations and the entire electrical infrastructure including the transmission and distribution lines within the city boundaries. The utility company serves approximately 16,000 residential customers and 2,500 commercial and industrial customers, with a peak load of 90 Mega, or Million, Watts.
Services
---