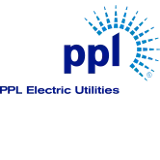 PPL Electric Utilities
Address:

501 N Reading Rd, Ephrata, PA 17522

Website:

https://www.pplelectric.com/

PPL Corporation is a major energy company headquartered in Allentown, PA. PPL (Pennsylvania Power & Light) was founded in 1920. The company is publicly traded on the NYSE (PPL). PPL Electric Utilities is a subsidiary of PPL Corporation.

PPL Electric Utilities provides quality and reliable services for the installation and maintenance of power lines. More than 1.4 million people use the infrastructure built by PPL Electric Utilities.The total length of power lines is more than 48,000 miles.