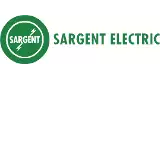 Sargent Electric
Address:

2740 Smallman Street, 4th Floor Pittsburgh, PA 15222-4703

Website:

https://www.sargentelectric.com/

Sargent Electric is an electric company in Pittsburgh, PA, founded in 1907. Sargent Electric Company has been supplying big business and industrial customers with quality contracting services for over a century. Headquartered in Pittsburgh, the company serves customers throughout the Northeast and Midwest.

The company is a leader in electrical services for businesses and offers a wide range of electrical services including electrical installation and repair, design and maintenance, wireless and teledata services, 24/7 emergency service. The company's clients include some of the world's largest companies such as U.S. Steel, BP, and ArcelorMittal.