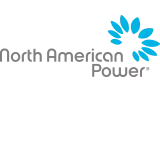 North American Power
Address:

2221 N Broad St, Philadelphia, PA 19132

Website:

https://www.napower.com/

North American Power is an electric company, a retail electricity supplier. The company sells electricity in 12 deregulated states, including Pennsylvania, Texas, Georgia, New York, Maine, New Hampshire, Connecticut, Illinois, Maryland, New Jersey, Ohio, Rhode Island.

North American Power is one of the fastest growing power companies. The company buys electricity from wholesale power suppliers and sells it to retail customers at the best rates available. You can enter a zip code on the company's Web site and check for connectivity and electric rates.