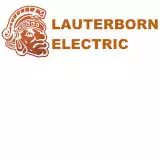 Lauterborn Electric
Address:

3570 Edgemont St, Philadelphia, PA 19134

Website:

https://lauterbornelectric.com/

Lauterborn Electric is a small electric company in Philadelphia. The company is family-owned and operated. Lauterborn Electric was founded in 2001 and has been offering affordable, quality and reliable electrical services to Philadelphia residents for over 20 years. The company also provides electrical services to commercial customers.