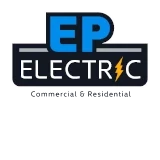 EP Electric
Address:

115 Village Lane Philadelphia, PA 19154

Website:

https://epelectricllc.com/

EP Electric is an electric company near Philadelphia. The company is locally owned and operated. All electricians are licensed, certified and very responsible in their work. EP Electric offers electrical services to both residential and commercial customers. If you need to upgrade an electrical panel or install lighting, EP Electric electricians will get the job done with quality. The company also offers emergency electrical services.