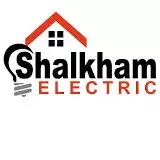 Shalkham Electric
Address:

702 East 21 St Erie, PA 16503

Website:

https://www.shalkhamelectric.com/

Shalkham Electrica is a small electric company in Erie, PA that was founded in 2018. Shalkham Electric is an insured and licensed electrical contractor. The company provides quality electrical services to Erie metropolitan area residents as well as commercial customers.