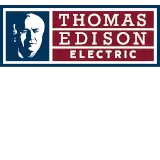 Thomas Edison Electric
Address:

3440 Lehigh St Allentown, PA 18103

Website:

https://www.thomasedisonelectric.com/

Thomas Edison Electric is an electric company in Philadelphia. The company offers emergency electrical repair services in Philadelphia, as well as Reading, Allentown, West Chester. Thomas Edison Electric is a full-service electrical company serving city residents and commercial customers.

Thomas Edison Electric offers a wide range of electrical services including 24/7 emergency services, indoor and outdoor lighting repair, circuit breaker repair and many others. The company's licensed and certified electricians will perform quality electrical work of any complexity.