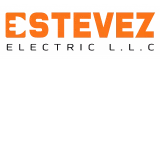 Estevez Electric
Address:

227 S Madison St, Allentown, PA 18102

Website:

http://estevezelectricllc.com/

Estevez Electric is an electric company in Allentown, PA that was founded in 2018. Estevez Electric offers a variety of electrical services to Allentown residents and commercial customers alike. The company's experienced electricians can help residents solve any electrical problem, from replacing wiring to installing an electrical panel.You can fill out an application right on the company's website.