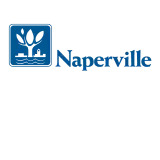 Naperville Public Utilities
Address:

1392 Aurora Ave, Naperville, IL 60540

Website:

https://www.naperville.il.us/

The City of Naperville is Naperville's primary electricity provider, which receives its electricity through the non-profit Illinois Municipal Electric Agency. Naperville Public Utilities has been providing electricity and electrical services to Naperville residents for over 120 years.

The City of Naperville has successfully maintained the electrical system in the city. More than 60,000 residents use Naperville Public Utilities services. Customers can pay their monthly electric bill online through a convenient website service.