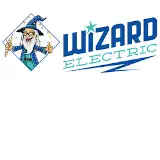 Wizard Electric Chicago
Address:

3485 N Elston Ave Chicago, IL 60618

Website:

https://wizardelectric.com/

Wizard Electric is an electrical company in Chicago. The company was founded in 1980 and currently serves all of Chicago and most of Cook County. For more than 40 years, Wizard Electric has offered the city's residents quality electrical services, including installation and maintenance of electrical equipment for the home. The company will perform quality work of any kind, from small repairs to whole house remodeling.