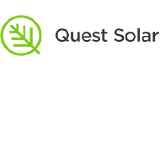 Quest Solar
Address:

86 Main St Suite 218, Yonkers, NY 10701

Website:

https://questsolar.com/

Quest Solar is a solar energy company in Yonkers, New York. The company provides solar solutions to residents of Yonkers and surrounding areas. Quest Solar offers a wide range of solar energy solutions. By installing solar panels on the roof of your home, you can significantly reduce your electric bill and support the environment in the city. The company provides state-of-the-art HVAC installations that reduce dependence on fossil energy sources.