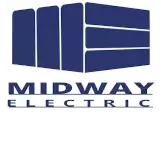 Midway Electric
Address:

1453 Nepperhan Ave, Yonkers, NY 10703

Website:

https://www.midwayelectricny.com/

Midway Electric is an electric company serving New York State residents and businesses. The company was founded in 1956. Midway Electric is a family owned and operated company. Midway Electric's professional electricians have been providing quality electrical services in New York State for over 60 years.