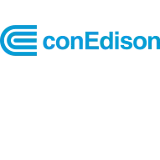 Consolidated Edison Company
Address:

7 Ridge Hill Boulevard, Yonkers, NY 107105

Website:

https://www.coned.com/

Consolidated Edison Company (ConEd) is an energy company in New York City. ConEd is one of the oldest and most respected companies in the country; the company was founded in 1823. Consolidated Edison Company is an investor-owned company. ConEd's subsidiaries provide a full range of electricity services to New York City residents.

Through its subsidiary, Con Edison Energy, the company is engaged in wholesale electricity sales. ConEd's service division maintains equipment and offers a variety of electrical services. ConEd manages and maintains high-voltage power lines. Through two 345 kV interconnections, the company imports electricity from Canada. The total length of transmission lines operated by Consolidated Edison Company is 93,000 miles.