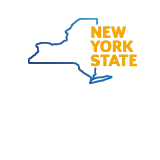 New York Power Authority
Address:

3103 20th Rd, Queens, NY 11105

Website:

https://www.nypa.gov/

New York Power Authority (NYPA) is the largest public electricity provider in the United States and one of the largest green power companies in the state of New York. Approximately 70% of all electricity is generated from renewable energy sources. NYPA sells low-cost electricity both directly to consumers and to other electricity providers for resale.

New York Power Authority operates about one-third of the state's electric transmission grid. More than 1,400 miles of transmission lines deliver electricity from power plants to distribution centers. Submarine and underground sections of transmission lines bring electricity to Long Island. NYPA operates three major hydroelectric plants, as well as natural gas-fired power plants.