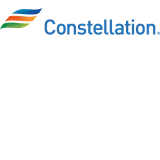 Constellation
Address:

810 7th Ave, New York, NY 10019

Website:

https://www.constellation.com/

Constellation Energy is an energy company headquartered in Baltimore. The company was formed after the splitting up of the Exelon power company. The company's customers include over 2 million consumers in the United States. Constellation Energy is one of the largest power producers in the country, operating 35 power plants.

Constellation offers residents, businesses and industry reliable electricity at affordable prices. Both fixed-rate and variable rate plans are available for residents. The Constellation Connect app provides convenient tools for managing a smart home system. Constellation also offers state-of-the-art energy management solutions for businesses.