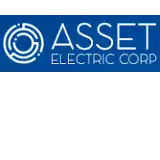 Asset Electric Corp
Address:

310 Nassau Ave, Ste 202, Brooklyn, NY 11222

Website:

https://electriciansnyc.net/

Asset Electric Corp is an electric company in New York City, Brooklyn. The company is fully insured and licensed. The company offers residents and commercial customers in New York a wide range of quality electrical services at affordable prices.