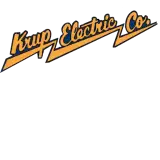 Krup Electric Company
Address:

1125 Railroad Ave., Rockford, IL 61104

Website:

http://www.krupelectric.com

Krup Electric Company is an electrical company in Rockford, IL. Founded in 1946, Krup Electric has been providing quality and affordable electrical services to the residents of Rockford and the surrounding areas for over 70 years. The company offers both new service installation and upgrades to existing electrical systems. The company employs only highly trained and professional electricians.