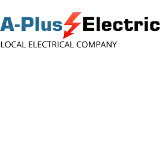 A-Plus Electric
Address:

9931 Warren Oval, Niles IL 60714

Website:

https://apluselectrician.net/

A-Plus Electric is a small electrical company in Naperville, IL. The company is locally owned and operated. The electricians at A-Plus Electric are very skilled and highly professional. The company is an official representative of Generac Power Systems. A-Plus Electric offers residents and businesses a wide range of quality and affordable electrical services.