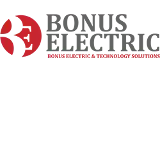 Bonus Electric
Address:

1400 Bluff Rd, Romeoville, IL 60446

Website:

https://www.bonuselectric.com/

Bonus Electric is a full service electrical engineering and construction company in Illinois. The company was founded in 1979. Bonus Electric specialists use the latest technology and software to design and implement industrial projects. The company's engineers and experienced electricians provide all phases of electrical construction services including installation, start-up, testing and maintenance.