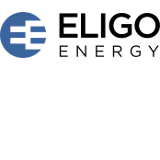 Eligo Energy
Address:

201 W Lake St #151, Chicago, IL 60606

Website:

https://www.eligoenergy.com/

Eligo Energy is an electricity supplier in Chicago. The company is relatively young and was founded in 2012. Eligo Energy provides Chicago residents with electricity at affordable prices. The company can help you find the best plan for you. There are 100% green plans available.

Based on your past electricity consumption, the company's experts will make the best electric plan for you and save you money. If you have a problem with your electric service, the company's customer service team will help you solve it quickly. Eligo Energy is licensed in 11 states, including Texas, New York, Massachusetts, Ohio, Michigan.