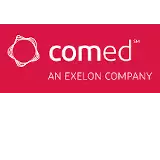 Commonwealth Edison Company
Address:

440 S La Salle St, Chicago, IL 60605

Website:

https://www.comed.com/

Commonwealth Edison Company (ComEd) is the largest power provider in Chicago and throughout Illinois. The company was founded in 1907. ComEd is one of Chicago's oldest and most reliable power companies. Commonwealth Edison Company provides power to more than 4 million residents. ComEd offers Chicago residents energy-saving programs, including free energy assessments.

The company is part of the Exelon Corporation, a large energy corporation. ComEd is a company that delivers electricity to residents and businesses. ComEd serves 90,000 miles of transmission lines. The company has invested more than $5 billion to modernize and improve its transmission grid.